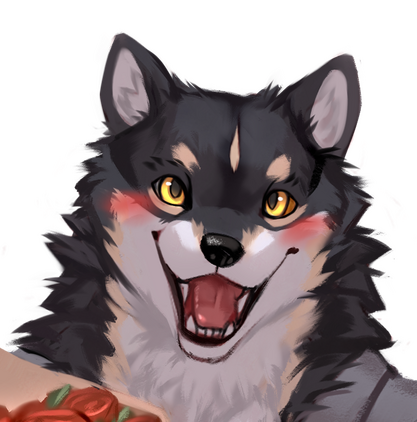 Zephyxus
Furry Artist and Twitch Streamer
Commission Preferences
Commission Types
Terms of Service
I. General terms
◇ By commissioning Zephyxus (the artist) for an artwork (the artwork), you (the client) must read and agree to these Terms of Service.
◇ The artist has the right to decline any commission for any reason.
◇ You need a visual reference sheet of your character to commission the artist.
II. Pricing and Payment
◇ Refer to the Commission Sheet for up-to-date pricing and commission types available.
◇ The final quote is decided by the artist based on the commission complexity of the request.
◇ Payments are in USD.
◇ All payments must be processed upfront via Wise invoice or PayPal invoice (Preferable through Wise).
◇ Payment must be paid in full before the commission starts. With an exception of the Full-Detail Illustration Commission Type, your payment must be paid after selecting a thumbnail for the art commission.
III. Processes and Deliverables
◇ The artist will regularly communicate and update the client with the progress of the commission, based on commission type.
◇ Minor revisions may only be requested with limited times. Character details are corrected based on the submitted references.
◇ The artwork will be delivered to the client in a full resolution (typically 4k resolution). In case you need other resolution, please discuss in advance.
IV. Artist Rights
◇ The artist retains all commercial and creative rights to the commissioned artwork.
◇ The artist may use the artwork in any online marketing, or display all commissioned work on any my personal and my social media website.
V. Client Rights
◇ The artworks and deliverables are strictly for personal use only, no commercial use.
◇ The client retains all rights to their character(s)
◇ The client is free to post the artwork; Credits are not necessary but preferred.
◇ The client is not allow to alter or remove the artist signature on the artwork.
◇ The client may not sell, exchange, trade, or profit from the artwork in any form, physical or digital, printed, or NFT.
◇ The artwork is not allowed to be used in machine learning, AI, and/or any algorithm. This includes the use of machine learning, derived technologies to create derivatives of the commissioned works. In doing so, it is considered an automatic purchase of exclusive rights and charge minimum 10-15 times of the standard fee per artwork.
VI. Cancellation and Refunds
◇ The client can initiate the cancellation only before the process starts.
◇ Fully refunds (exclude transaction fee) only be issued before the commission process started.
◇ Refund won't be accepted once the commission process started, Unless the artist initiates the refund
For any enquiries, please contact me through social messengers.
Bundle Artpack 2018-2020
A collection of 2018-2020 Patreon and personal artworks. It includes 600+ artworks, sketches, process gifs, and PSDs
ZDragon
A Dragon/Lizard base 3D model that comes with customizable body parts. you can use it for VRChat and Vtuber.